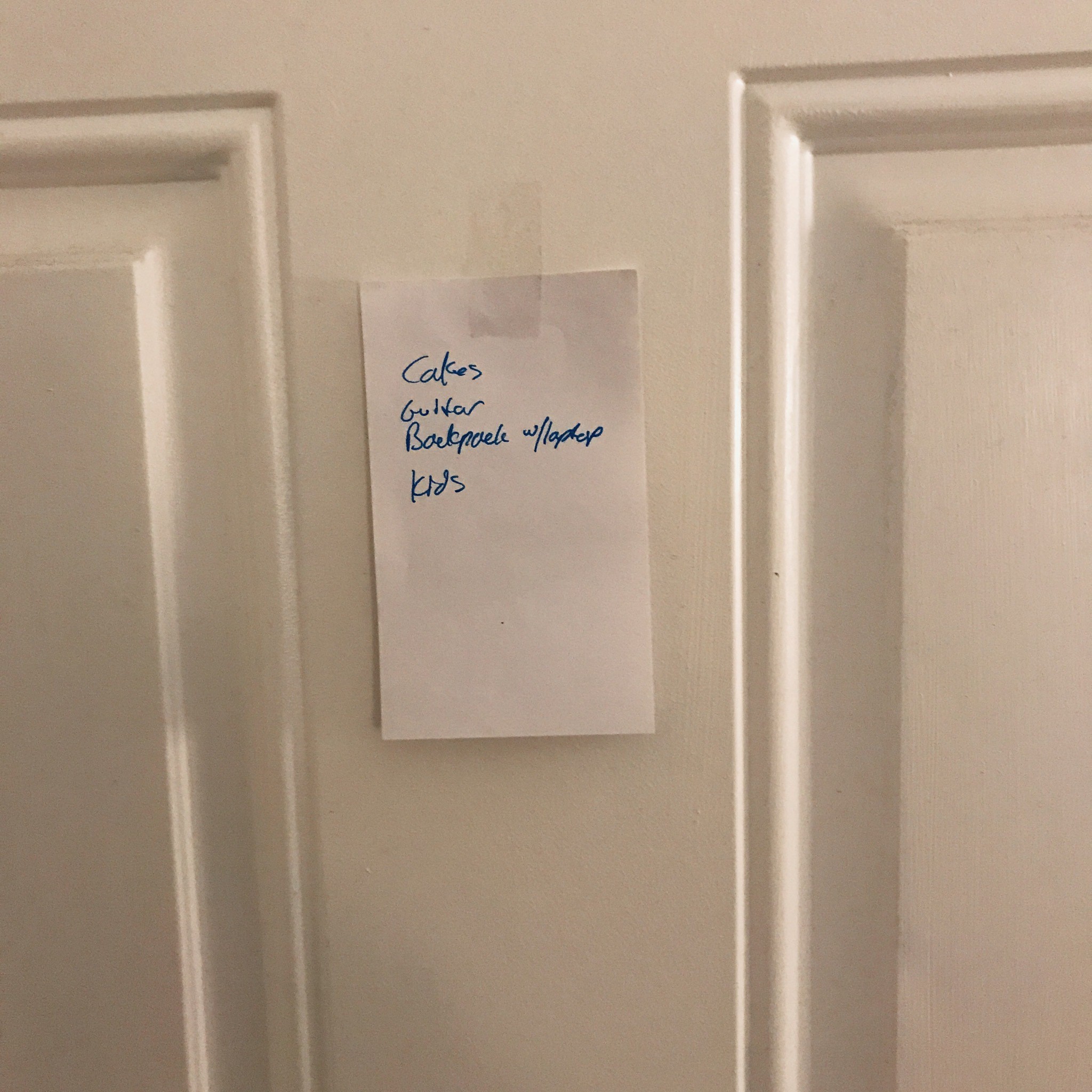 My wife, Amber, has flown to Texas to be with her family as they grieve the loss of her Nana and celebrate the beautiful life she lived.
I enjoyed helping Amber pack (I am a bit obsessed with packing) and was especially pleased that she opted to borrow one of my light backpacks and go carry-on only instead of checking a heavy bag. I like to feel like I'm helping her in this difficult process in some way.
I'll miss her tomorrow at church; it's never the same without her. I know she was so looking forward to the Epiphany party we have planned. That won't be the same without her either.
The kids really miss her already. I let them all stay sleep in the same room since they asked and it seemed liked a comforting idea to them. Jensen gladly made a comfy pallet on the floor to sleep in between his sisters' beds.
I taped a list of stuff to the door not to forget in the morning rush to church: bakery-bought cakes (they will be great, but I will miss Amber's French-style King's Cakes…plus I know she loves to make them) my guitar (helping with the music tomorrow), my backpack (with the music I need) and laptop (just in case).
And the kids, of course.