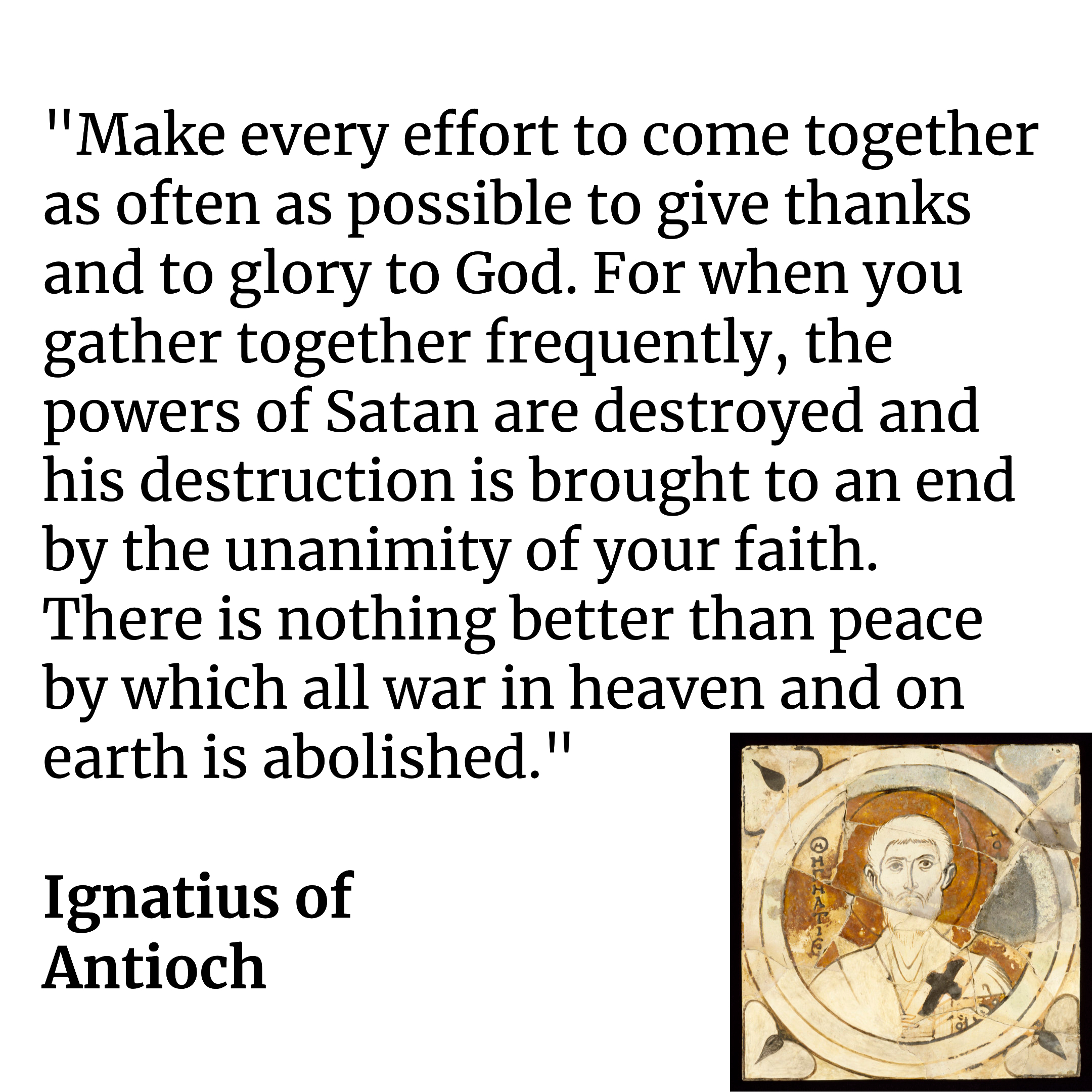 St. Paul says he wants harmony in the Body of Christ so "that together you may with one voice glorify the God and Father of our Lord Jesus Christ." (Romans 15:6, ESV)
This harmony with one another, where we treat each other as Christ has treated us, allows us to—even as we disagree—call attention to the goodness of God in Christ. This is the purpose of peace. If we love each other through disagreements, we show that world how salvation works. It is pure, self-sacrificial love, not simply being right, that makes things right.
When we are at peace with each other because of Jesus even when we disagree about important things, we directly confront the original lie of Satan in the Garden of Eden: "if only you knew what God knew, then you'd be like God, and God doesn't want that!"
No! First of all, Adam and Eve were already like God, having been made in his image! It has never been about what you know.
If only we love as God loves, then we will be like God. And God absolutely wants that…for everyone!
When we live in light of the Cross, in dependence on the Holy Spirit, God restores his image in us. He unifies his church and manifests true peace. This is real spiritual warfare against that ancient serpent, and our worship and fellowship is part of that!