Kallistos (Timothy) Ware 11 September 1934 — 24 August 2022 Memory Eternal!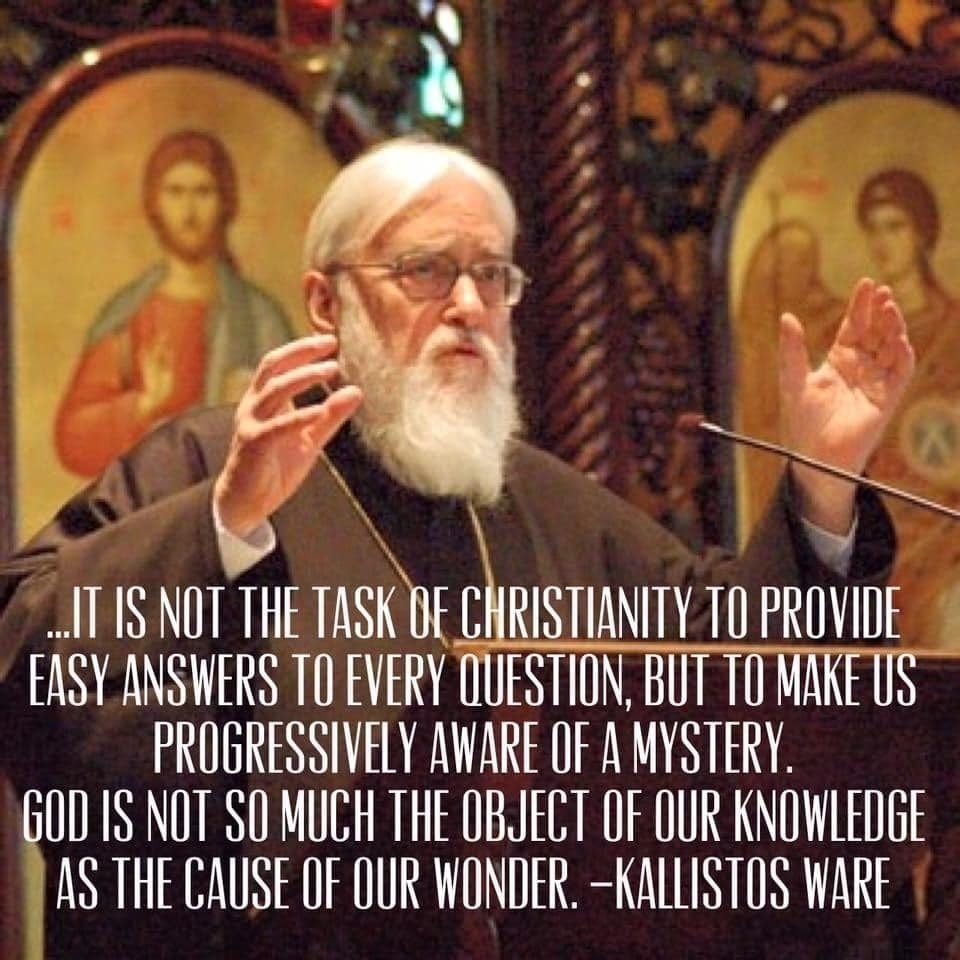 Someone comes to Jesus and asks,
"Lord, will those who are saved be few?" (Luke 13:23, ESV)
Jesus doesn't answer the question, though, at least not directly. He says, ""Strive to enter through the narrow door" (Luke 13:24a, ESV)
What a side step! I think we immediately see two things in this first part of his response: First, the question was the wrong one. If it was the right one, I think Jesus would have answered it. So we can assume from this Christ doesn't want us worrying about the number of people that are going to be saved into the Kingdom. Even though it wasn't asked, Jesus cares enough to answer the right question, though, which is will I be saved?
Now, in the immediate context here, the salvation in view is probably specifically referring to the looming judgement that Israel will bring on themselves if they reject Jesus as Messiah and his way of life as essential.
Nevertheless, we would be foolish to think this warning doesn't apply to every generation and every person!
Jesus wants us be thinking about our selves, our attention, our efforts to enter the Kingdom now, for the sake of eternity.
Now, salvation is always God work in us from beginning to end, but this doesn't mean he turns us into robots. The same St. Paul that talks about grace through faith in Ephesians also wrote to the Philippians: "… my beloved… work out your own salvation with fear and trembling, for it is God who works in you, both to will and to work for his good pleasure." (Philippians 2:12–13, ESV)
Remember, grace is opposed to earning, not effort. It's been said we don't work for grace, we strive from grace. The availability of salvation, and the power to persevere in it are always given to us, no strings attached. But Jesus will never force us to follow him. Those that want to follow Jesus have to make that decision, and actually follow. This takes real mental and physical effort. This is what Jesus is talking about when he says we are to strive to enter the Kingdom.
But what about the narrow door? Jesus talks about earthly treasure that can't follow us into heaven in Luke 12. In Hebrews 12, the author encourages the church to lay aside the weight of sin. The door is narrow because there are things that we just can't bring with us into the Kingdom. We're going to have to let some things go in order to fit. We certainly can't bring the physical stuff we accumulate for ourselves. We can't bring our selfish and self-destructive attitudes, actions, and affections. We can't bring anything, in other words, that does not look like Christ.
I believe the door is as narrow as the Cross where Jesus died.
It was there, at the cross, that Christ was glorified, that his rule of love was made manifest, and where path from death to life was made straight for us. Jesus, in his perfect humanity and divinity, was able to make a way for all of us still caught up in all forms of evil and death. He went ahead of all humanity, blazing a trail with the light of his love, his forgiveness, and his victory over sin. He did something that would be impossible for any of us on our own: he came out the other side of the death—Resurrected, never to die again. Not only does he continue to shine that light for us to see the way, but he sends his Spirit of grace to empower us with his very life, so that we too can follow him through the narrow way of the cross, endure death and share in the Resurrection.
So we can and must strive by grace and in faith for the Cross of Christ, to cling to it, and not just the idea of it.
It is not enough to simply know about Jesus. To enjoy his presence from time to time, on our own terms. We can't assume that we will enter the Kingdom now or ever, just because we participate in Holy Eucharist sometimes and listen to Bible teachers on YouTube, if our efforts do not continue to direct us toward Jesus in our overall way of life.
It is not enough to simply acknowledge in our minds that his way is The Way, without putting for the effort to truly walk in it in the present. The warning here is unavoidable: there will be consequences for not walking through the door while it is open, and there will be a time where some will want to walk through it, but will have simply waited to long. There are some people that will respond to Christ at the last minute, and truly follow him—while others will have been around Jesus for awhile, and never take a real step toward him.
"And people will come from east and west, and from north and south, and recline at table in the kingdom of God. And behold, some are last who will be first, and some are first who will be last."" (Luke 13:29–30, ESV)
Those that come immediately into the Kingdom, even if they are last to hear about it, will nevertheless find the Bread of Heaven which will keep them to eternal life. Those that delay in following Christ, even if they've known of him for a long while, will live to regret it.
To enter the narrow door to the Kingdom of God now and forever, we must strive to participate in the cross-shaped life of Christ, today. Not tomorrow, when we wrongly think we'll be more prepared. The door might be shut then.
But today.
---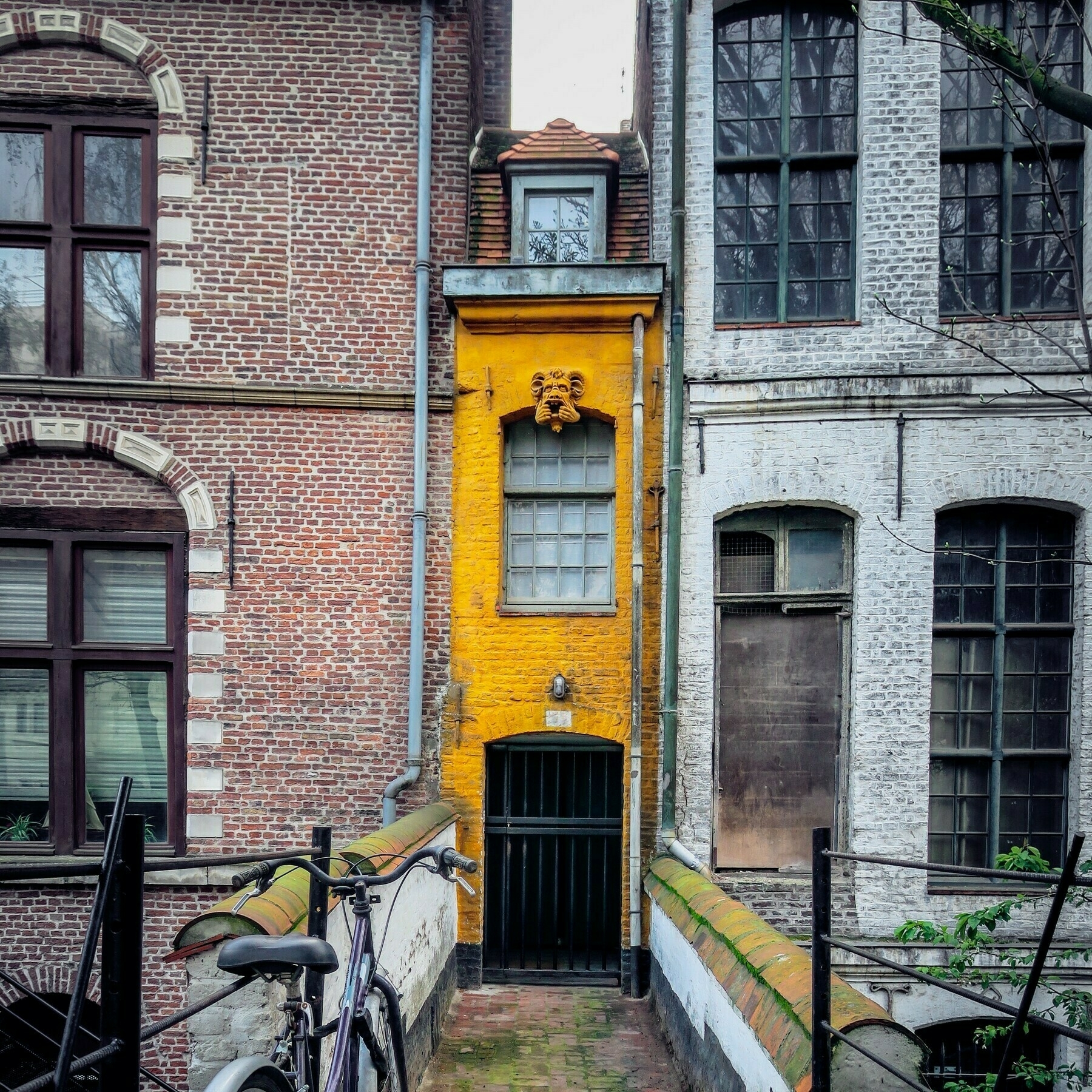 Reflections on Mary's Song (Luke 1:46–55)
Our Christian faith is a faith that sings.
The people of God have always sung about our God and his goodness to us. We live in a cultural context—and sometimes even a church context—where we are forgetting how to sing.
On a very practical level, singing isn't something many people get together to do anymore. Maybe, maybe around Christmas. Even in the church I notice some people choosing not to sing and let the worship leader do it for them. Of course, I think this is a sad mistake.
When we sing, something changes in our minds and hearts. And something changes even further when we sing words that are married to the truth of who God is and who we are. Grace can take root in those moments in special ways.
Mary, as she always does when we take her on her own terms, helps us to worship God by pointing us to Jesus. Through her song, the Magnificat, she helps us to understand true worship. Many worship songs have come and gone over the centuries, hers has stood fast—what is it about the Mary's song that makes it the kind of worship song that will last into eternity?
There's a lot, but let me draw out just three things for our time together today.
First, it's a song that places God at the center. This is how it begins: "My soul magnifies the Lord." My soul makes God bigger to me and to those around me. Notice this is God-centered, but it doesn't neglect the impact on the individual.
But also notice—and here's the second thing—that the emphasis, when it comes to the individual, is on humility. "He has looked on the humble estate of his servant." There is an honest acknowledgment from Mary that she is poor and oppressed. She and her people need God to act, not just in quote "spiritual" ways, but in ways that affect the concrete reality of their existence, in ways that prove that God keeps his promises, even when we human beings do not. This is why his mercy is needed.
This is the third observation: The joy comes as Mary recognizes that the mercy of God has always been for those that fear him, that is, those who understand that God's purifying love is what must direct their lives in order for them to flourish. And the ultimate expression of God's purifying love, the kind of love that lifts up the lowly but puts the proud in their place, is being born in Mary's body.
Jesus, though he never sinned, bears the ultimate consequence of humanity's selfish and self-destructive attitudes, actions, affections in his body as he dies on a cross. Yet, in his mercy he forgives every sin, even the sin of killing God, and so death begins to come undone and he is raised from death to Resurrection life in the power of the Holy Spirit. That's the life that he gives freely and without reservation to all that will take it. It's a life that makes a concrete difference for everyone who receives it—how could anyone stay the same after encountering and receiving in themselves the very life of God?
This is why Mary burst into song.
So, of course, the songs we sing matter. Are they God centered? Are they humble? Do they exalt God's concrete action in the world in Jesus Christ? These are important questions. But the questions go deeper: Am I in my whole life, singing a song that would resonate with Mary's? In other words, Am I God centered? Am I honest with myself about my concrete need for God? And am I trusting God to meet those needs for me in his Son, Jesus?
The Good News of the Magnificat is that God is God which means I don't have to be. You and I can acknowledge our need, and live a life that marked by joyful thanks for God's provision in Christ.
That's a song worth singing a thousand different ways—and worth teaching the world to sing too—with our lips, and our lives, and from our hearts.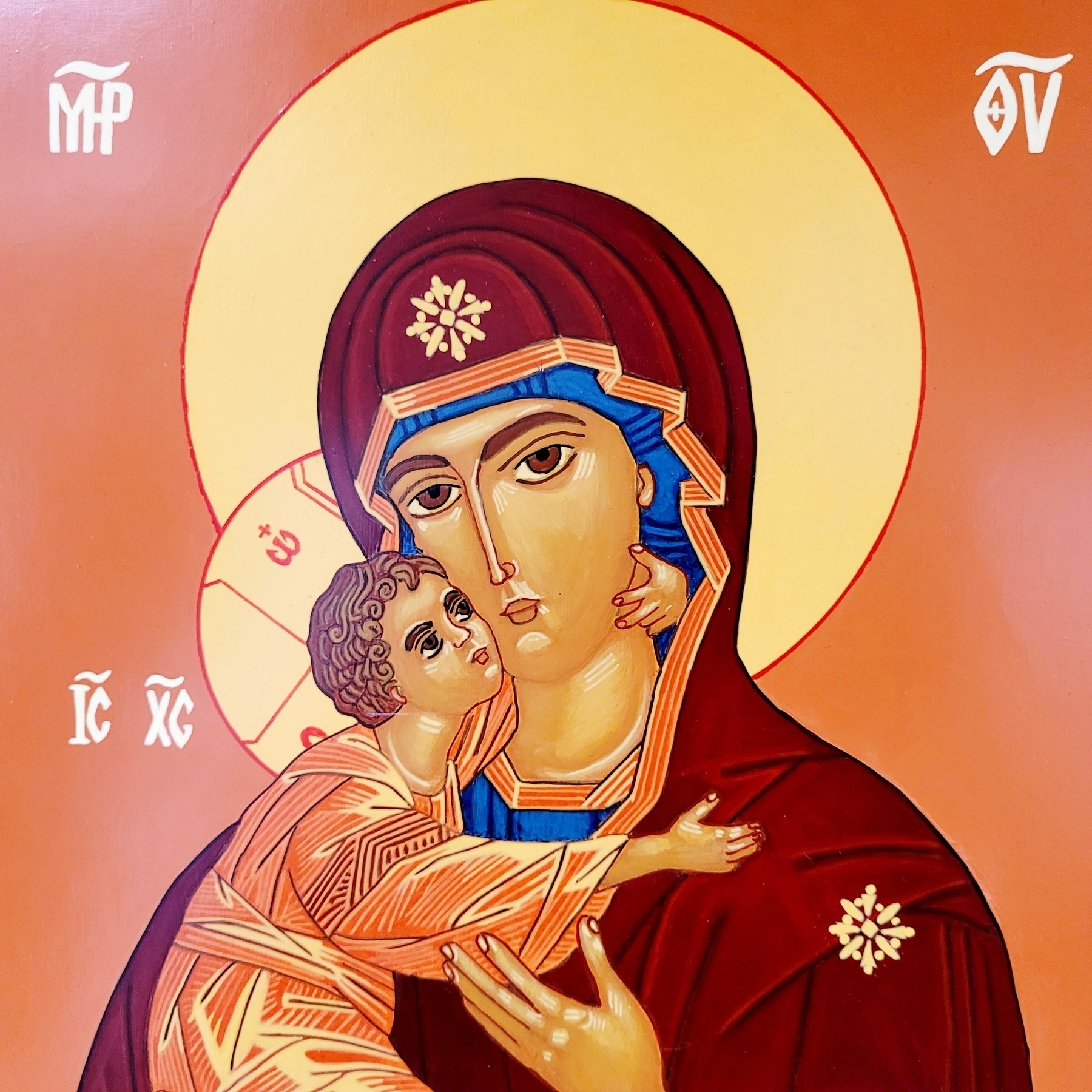 Photo: Icon written by Dennis Maloney
Daytime desk pic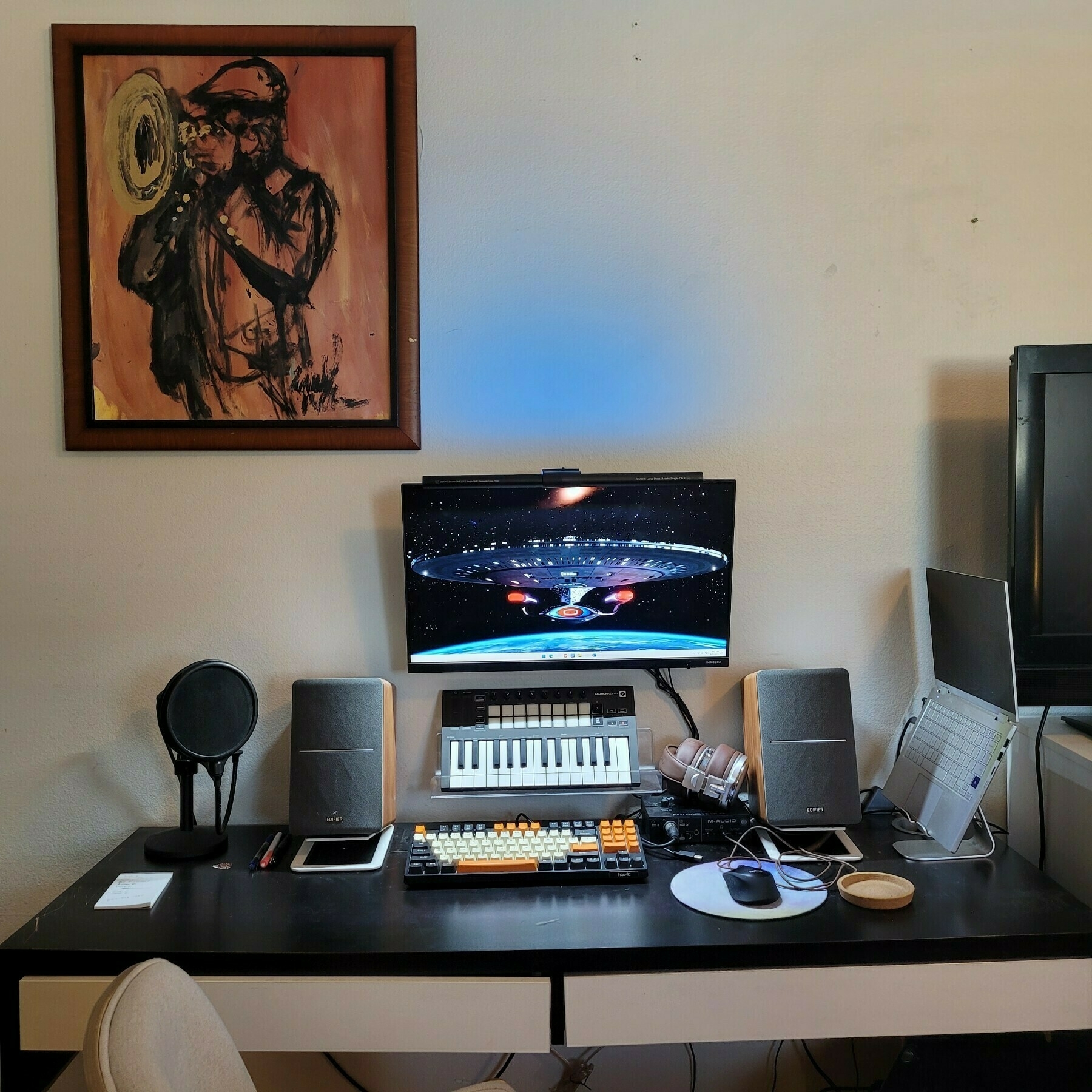 Pretty happy with how my home workspace is coming together. Trying to purposely create a different vibe for a different kind of creative work than I do in my church study.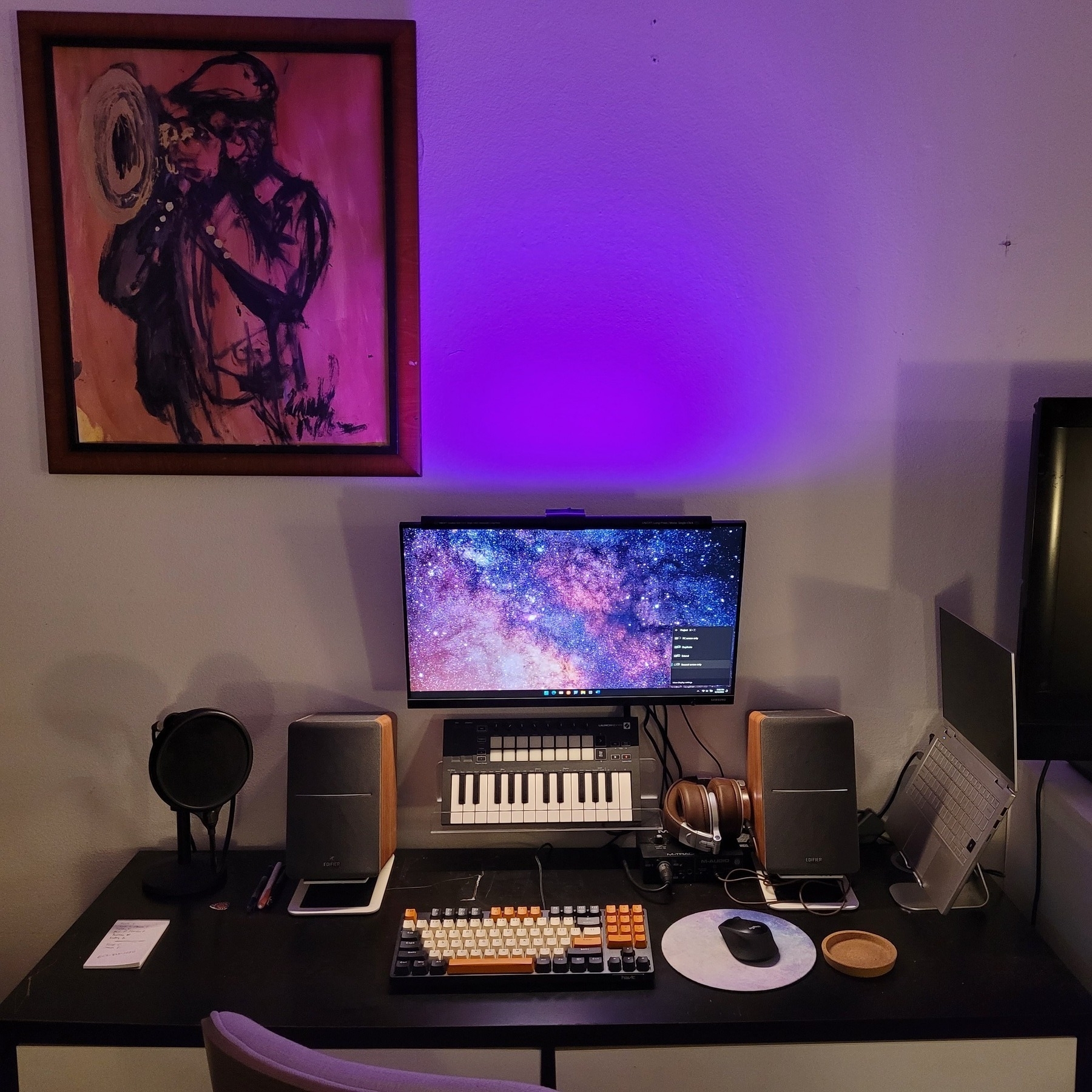 Dusty's stress at my wife Amber going out on the lake is palpable in this photo, I think.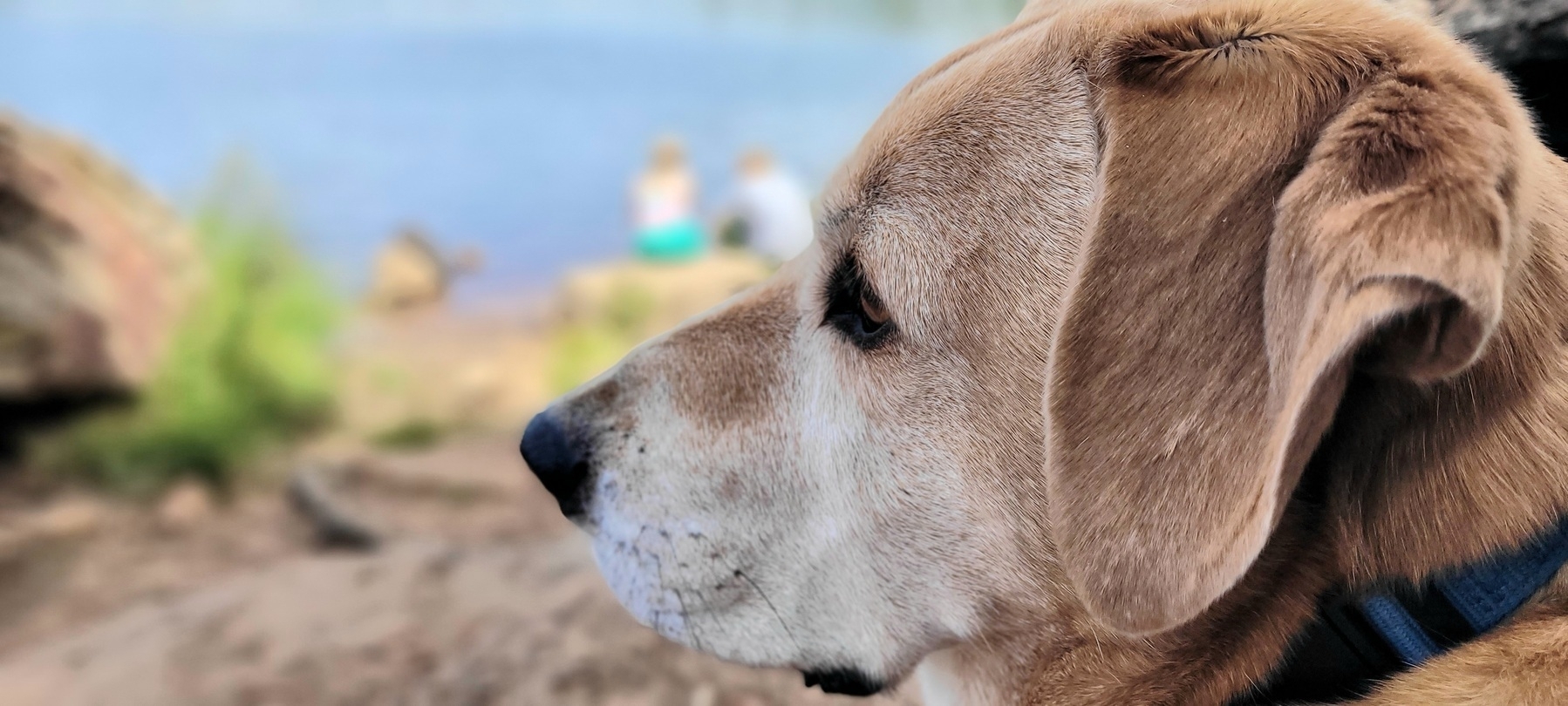 Woods Canyon Lake, AZ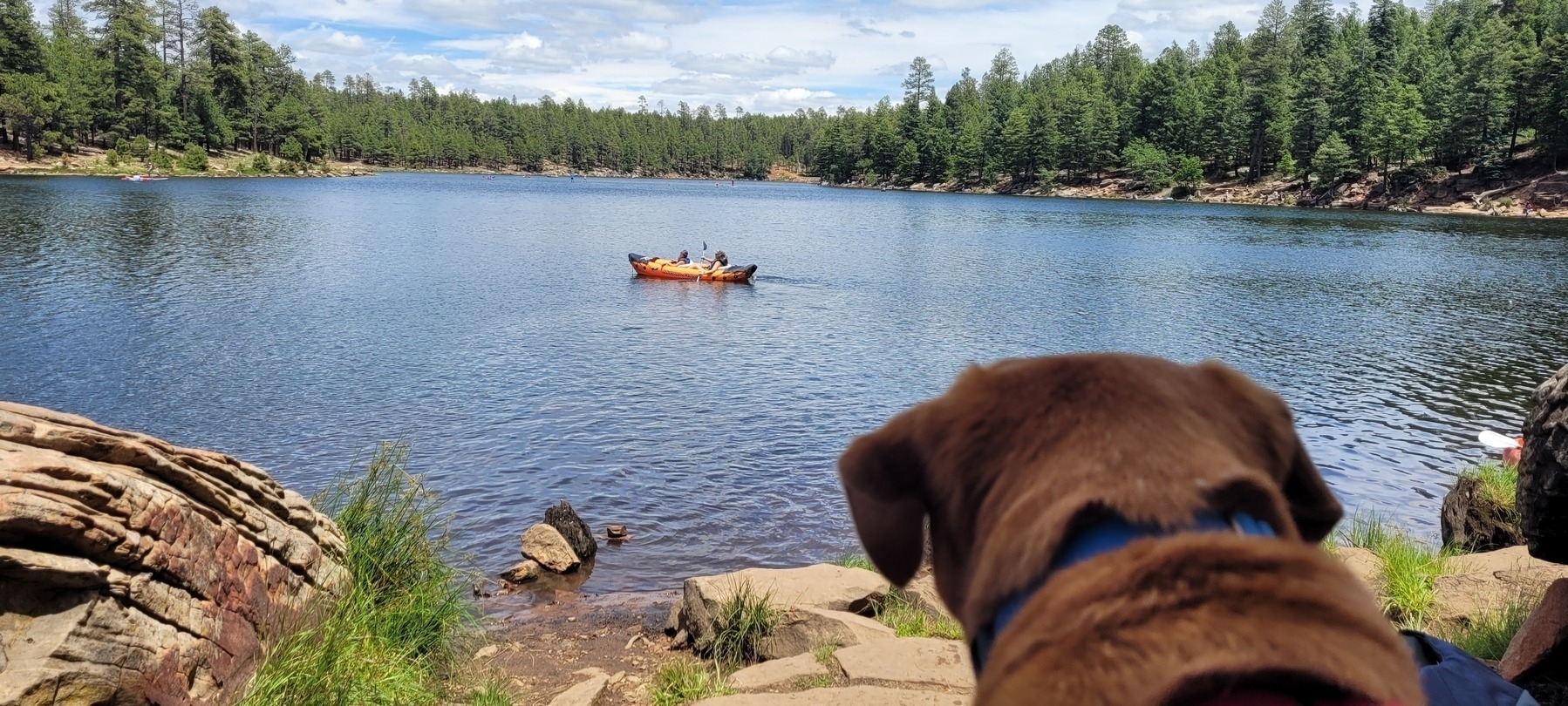 This commentary on Luke reads like a bunch of really great sermons. Which is probably its genesis!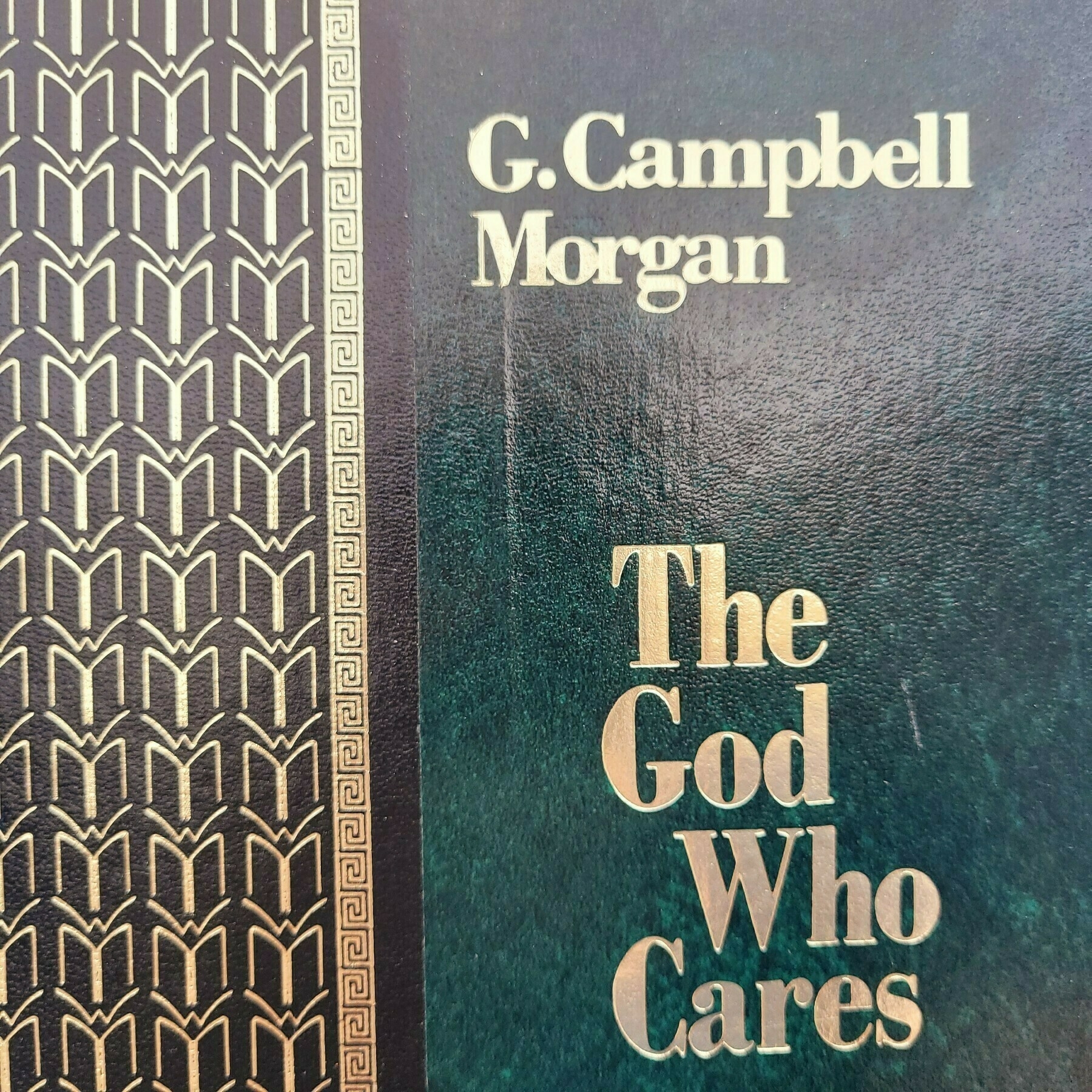 Battle station ready for my Monday morning sermon prep focus session (reading/research)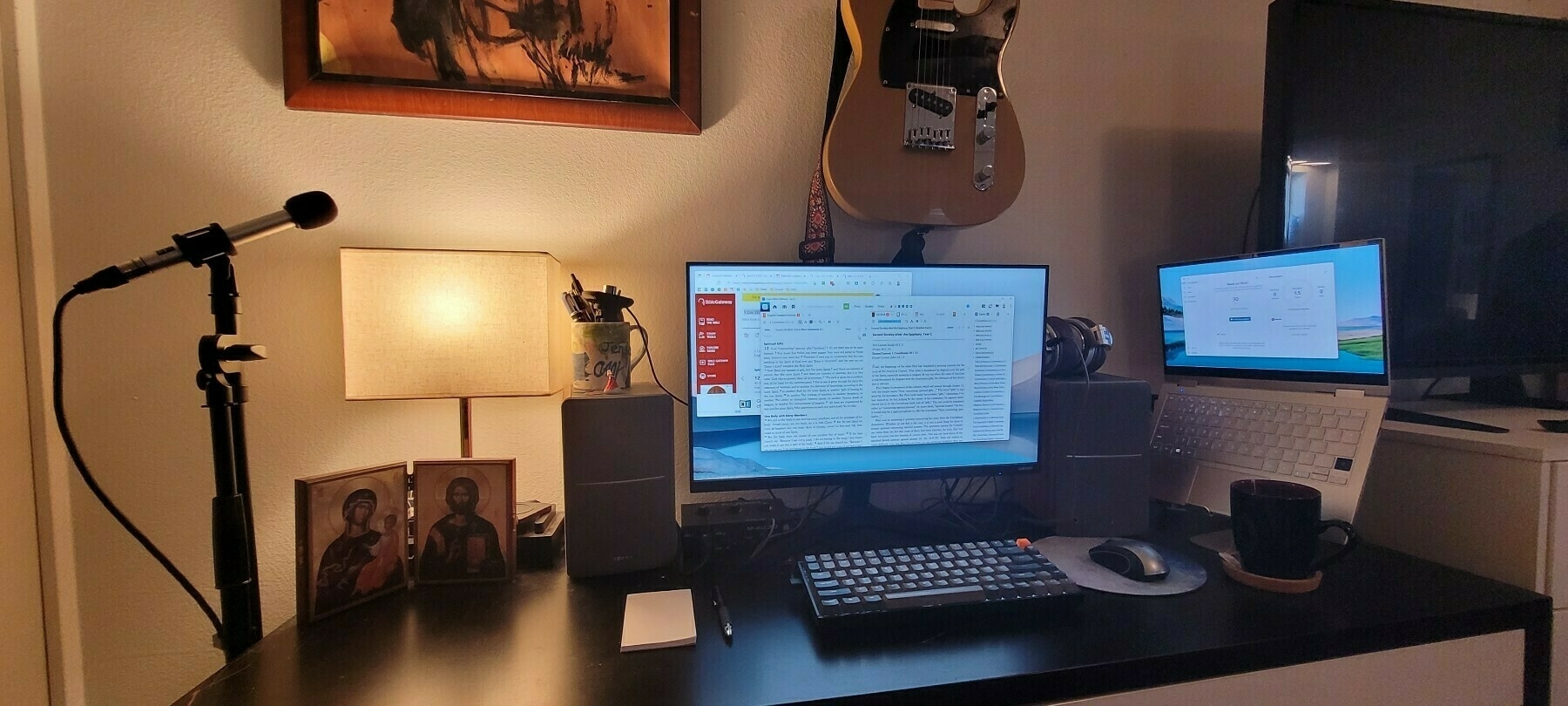 I need these prayers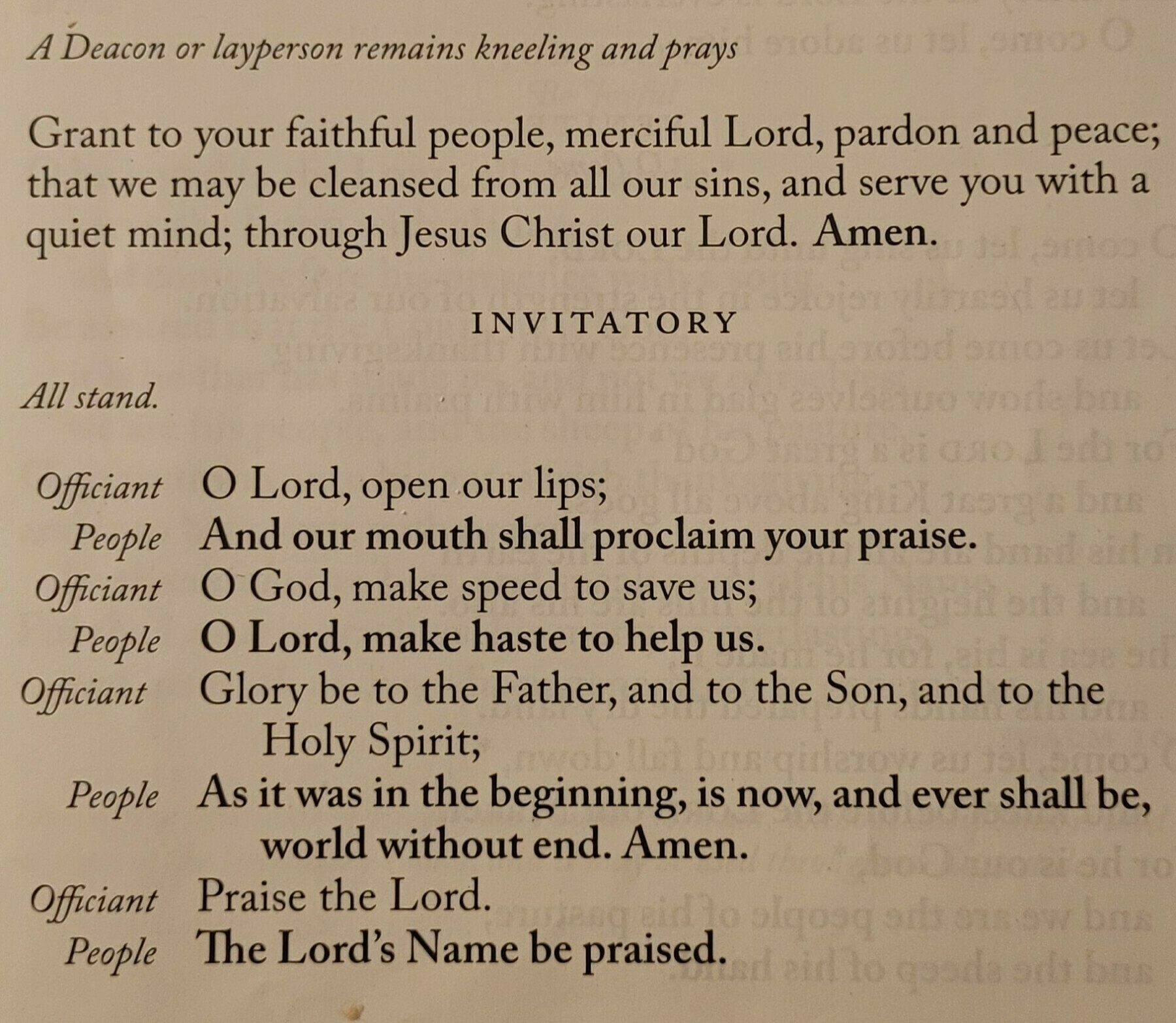 Today we commemorate St.. James, who demontrates that leadership and authority in the church have much more to do with the Spirit of self-giving than getting things done.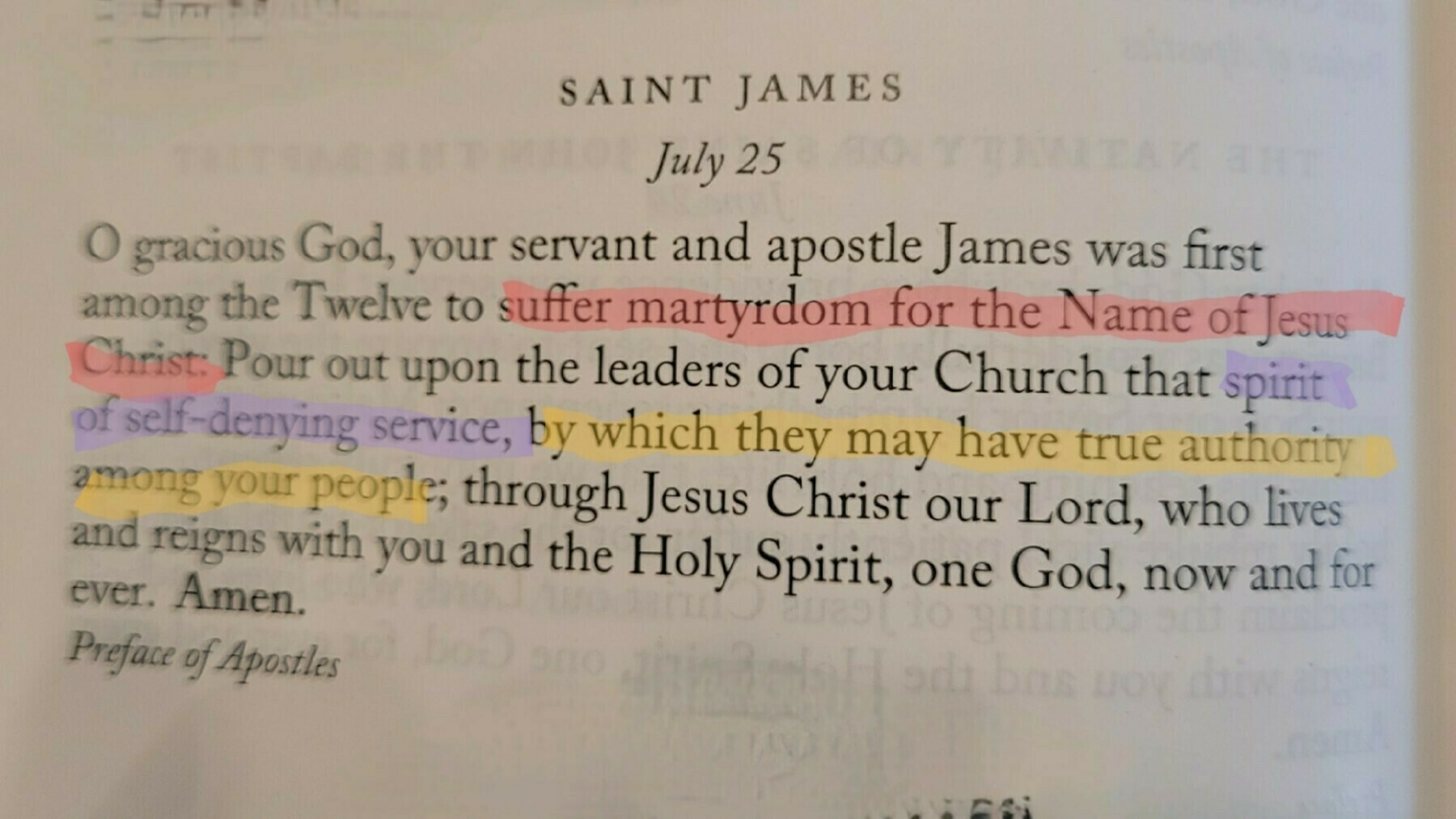 📚 Some gems found today at Costco, of all places: a great Sherlock Holmes box set, a really helpful collection of key American writings and political speeches, and a fascinating compilation of Eastern philosophy, all in fantastic looking bindings and covers.Great stuff to have on hand for the whole fam!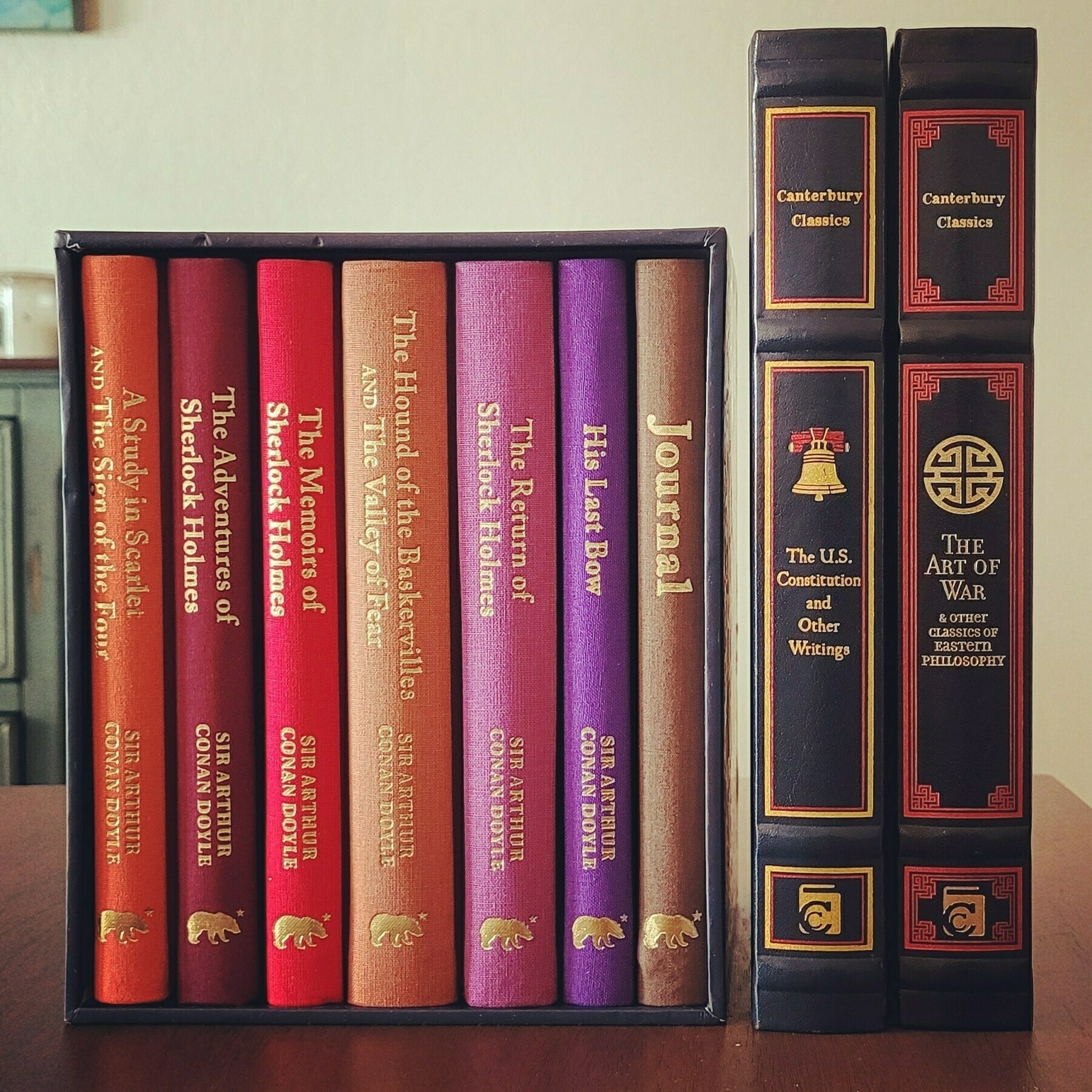 So thankful to be the father of these amazing humans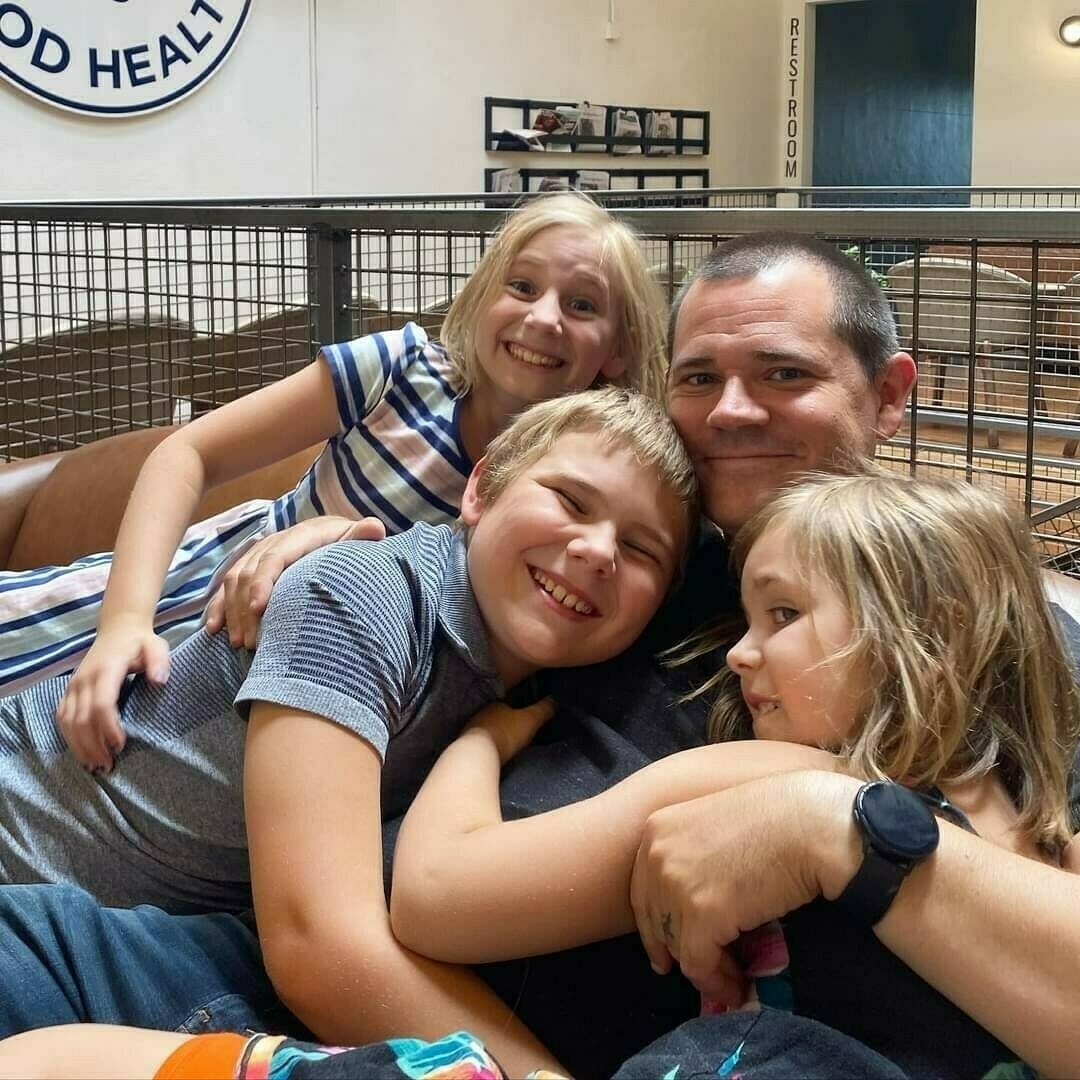 Sun's going down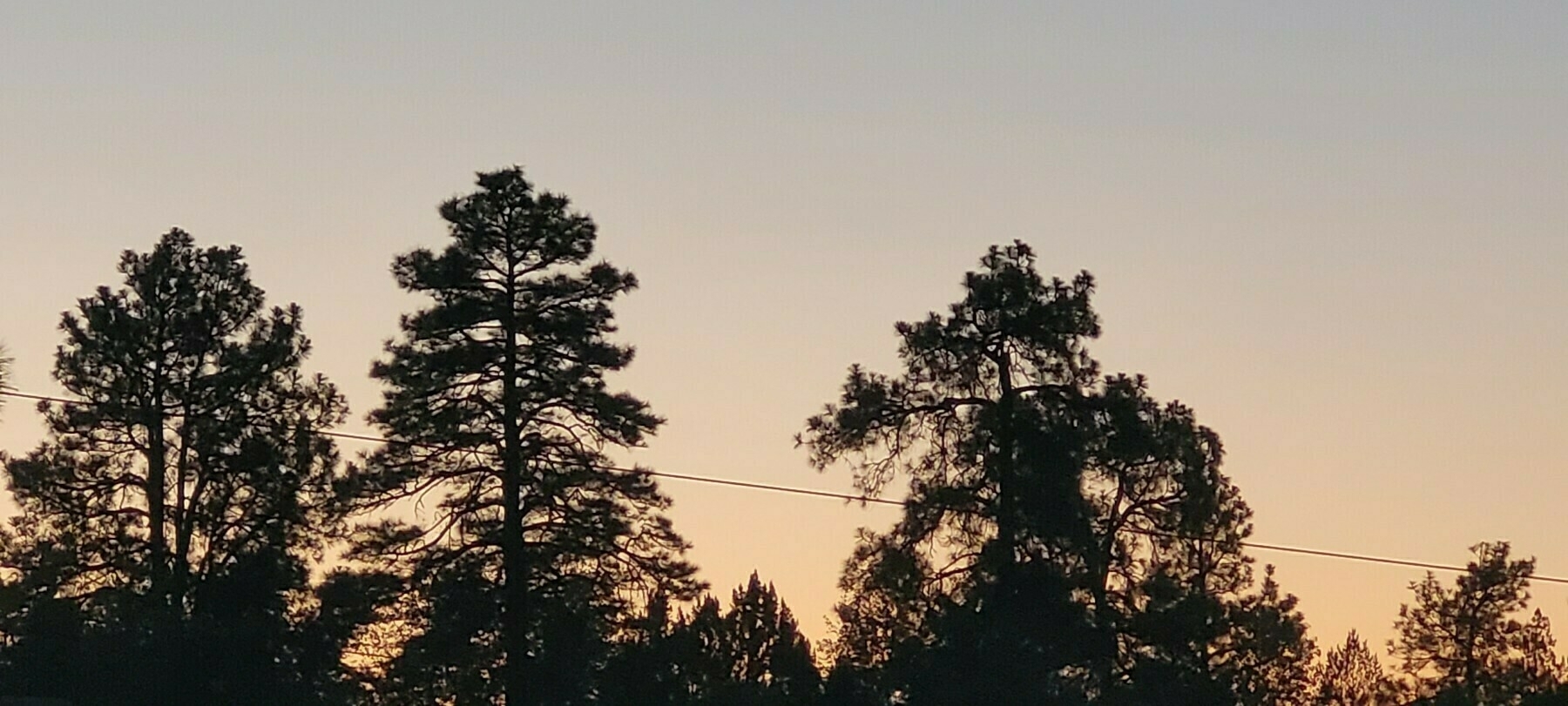 Erin Go Bragh tobacco Knob Creek 9 Year bourbon
Happy Father's Day!
View from the deck where we're staying right now in Prescott, AZ.
Happy Monday of Easter Week, friends! I'm giving Royal Yacht a try and so far I like it!
A prayer for today from my Anglican tradition–in hopes it will be a blessing:
Grant, we pray, Almighty God, that we who celebrate with reverence the Paschal feast may be made worthy to attain to everlasting joys; through Jesus Christ our Lord, who lives and reigns with you and the Holy Spirit, one God, now and for ever. Amen.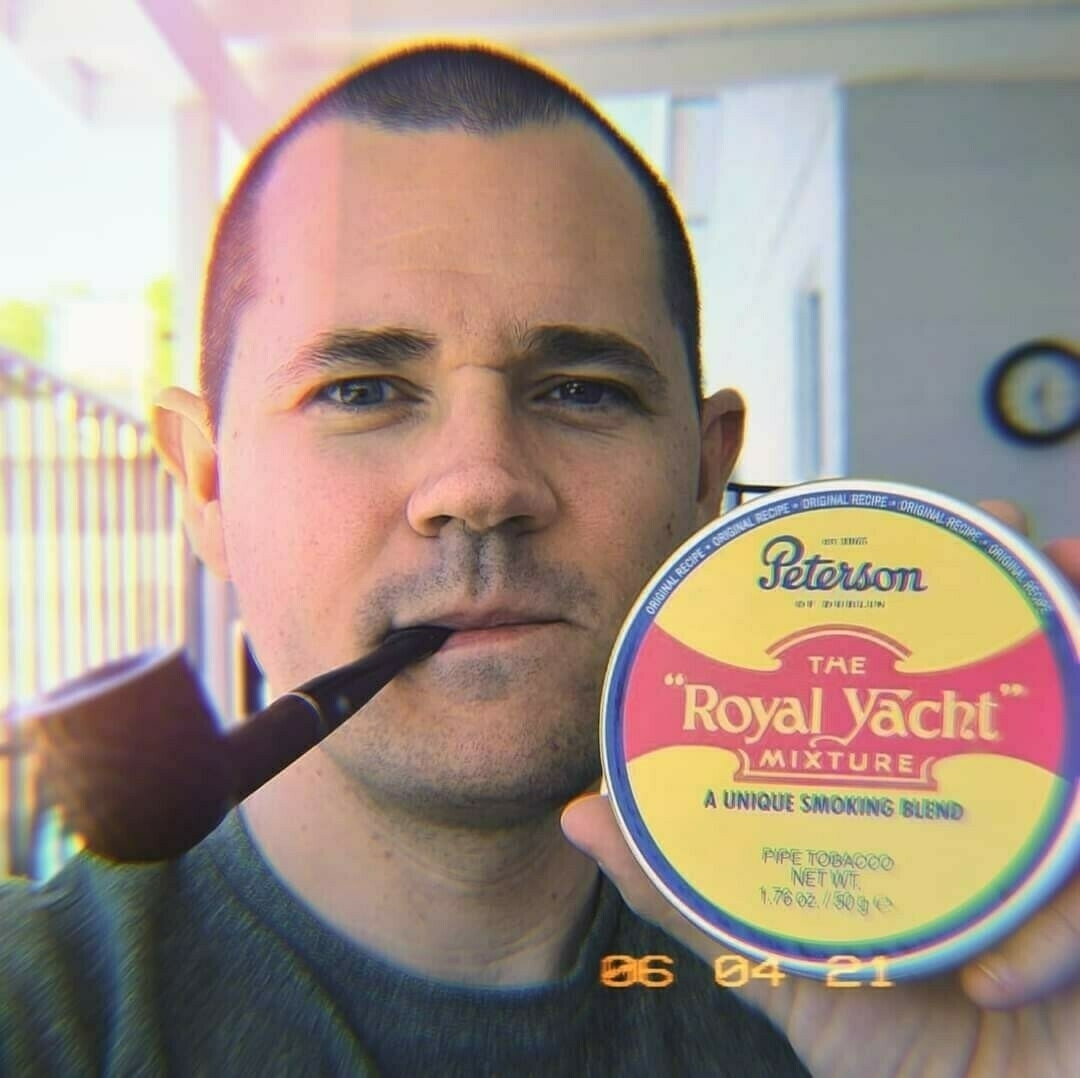 New vehicle. Hover-1 Alpha.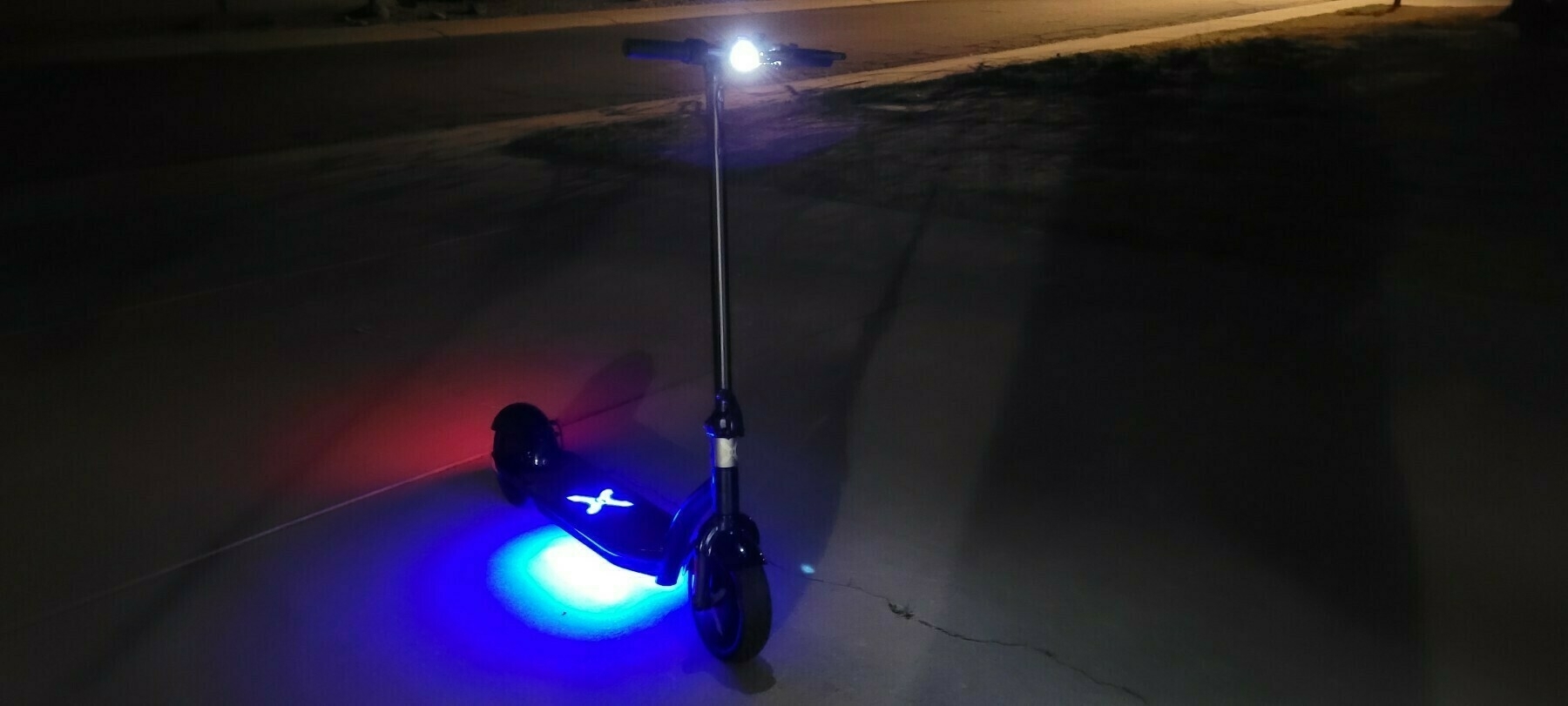 A clay pipe can very inexpensively obtained from Pipes & Cigars. I got this one as a Christmas present this year. It offers a great, pure-flavored smoke, with some caveats:
First, the bowl gets super hot, so be careful if–as I do–you have a habit of holding the bowl. You will have to adjust to grasping the stem in order to keep from burning your fingers.
Second, since the entire thing is made out of clay, I found clenching as I am doing in photo to initially be not very pleasant due to the chalky texture of the material. I will say after some practice I've gotten pretty used to it. I don't think it's ever going to be as comfortable as other materials, but you figure it out, and if you're not a big clencher it's even less of a deal.
There's something very pure, unassuming, and honest about a clay pipe; the simplicity coupled with a quality, consistent smoke is what I find attractive.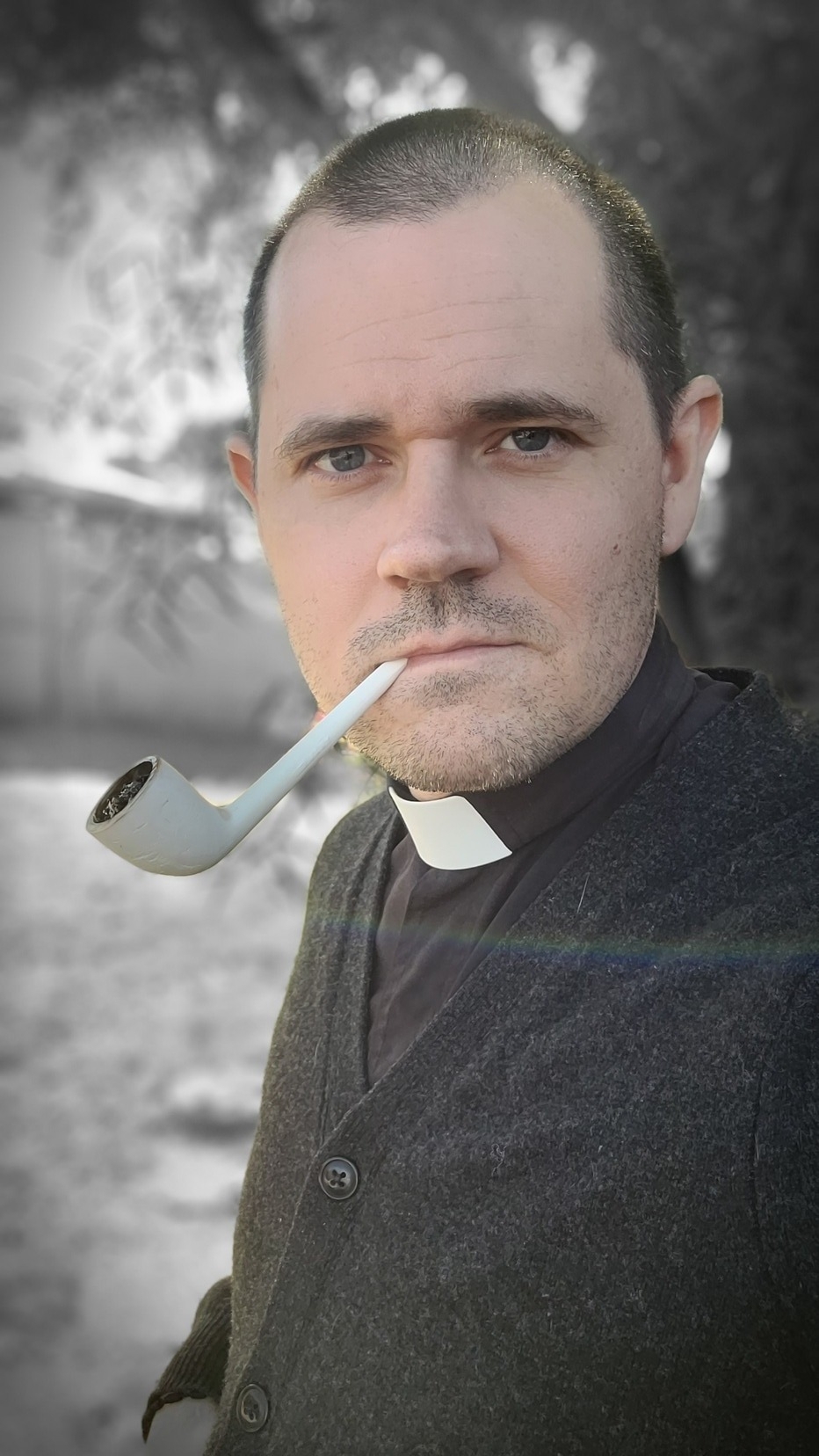 Replaced battery in my aging laptop… Been a loooooong time since I've done anything like this. Very cool that it was overall very easy. Are Dells still built like this? If so I'll stick with them for my next laptop…
Beyond Burger night!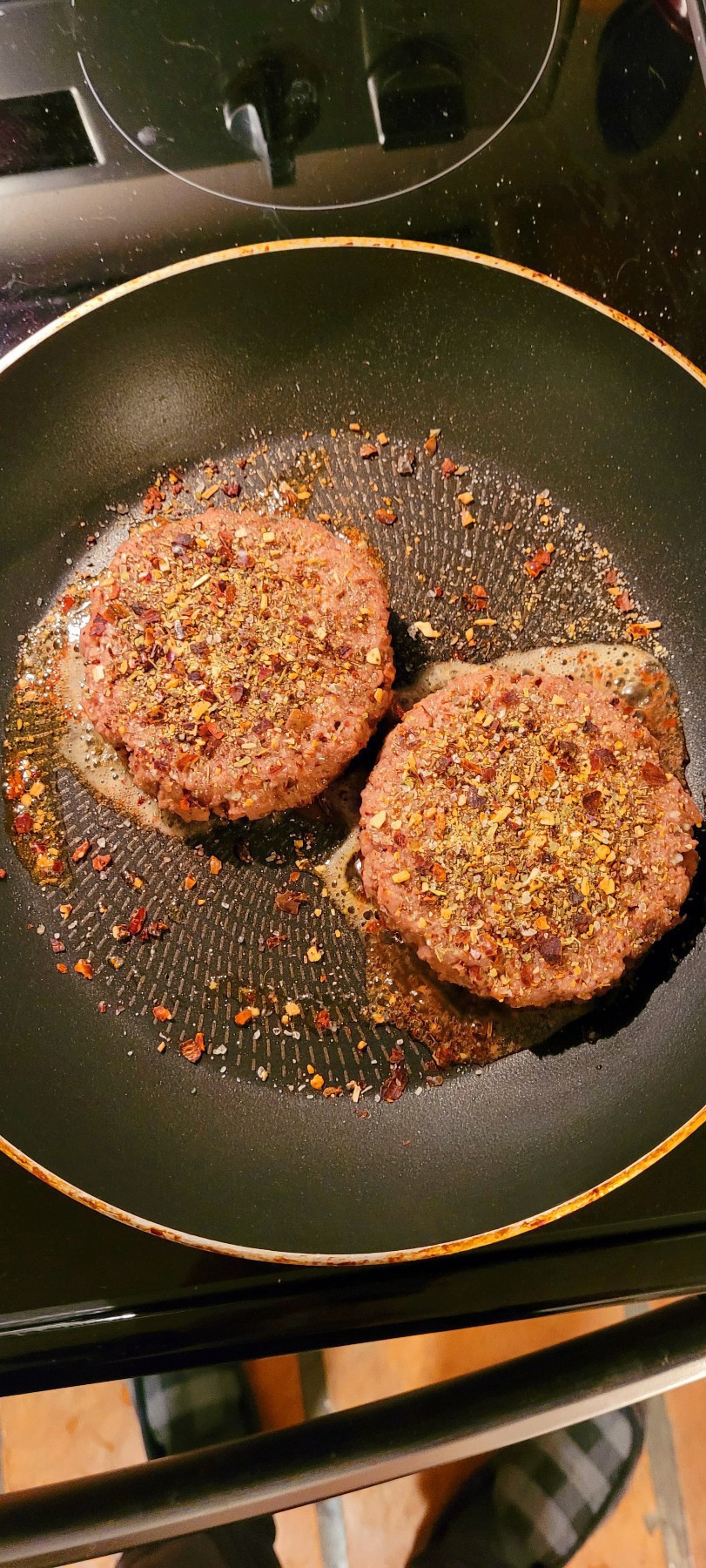 There are few images as precious to me as Christ on the cross, the Creator King of the universe hanging, naked from two rough pieces of wood, crushed like a common criminal…
…Christ on the cross, defeating death by allowing himself to die while forgiving and loving even people like me that would do such a thing.
The mercy and grace and indeed justice for all people in that image defies comprehension. But there is another image equally precious to me.
It manifests when I realize in order for Christ to offer his perfect humanity on my behalf on the Cross, he had to live as a human.
He had to be born as a human.
So, the picture of baby Jesus, cradled in his mother's arms, is indeed precious, its humility no less scandalous in our contemporary world—and perhaps more so—than the cross itself.
At the cross we are ever reminded that God would not, could not, does not die for something he does not love.
As we turn our attention this night to the baby in Mary's arms we are rightly overwhelmed at the accompanying thought that God would not, could not, and does not live as something he does not love.
There, in a naked, nursing baby, we glimpse something of the deepest goodness of God.
This Christmas is so different, and even perhaps disappointing, when held up to what we wanted.
The first Christmas was no doubt the same.
No one wants to deliver a baby in the midst of foreign occupation, while obeying an inconvenient executive order, in the cold, among manure and far away from family.
Nevertheless the light of that night has never been extinguished, and it gives light to the world still, and the darkness of the pandemic, of isolation, of unmet expectations, and unspoken hurts, and years of selfish and self destructive mistakes cannot overcome it. The light of Christmas is God becoming one of us because he loves all of us.
The light of Christmas is the fullness of God entering the human family, and in so doing welcoming the fullness of humanity into the divine family.
The light of Christmas is God taking on, not human illusions of progress, power, and prestige, but the real substance of humanity itself, womb to tomb, in all its frailty and vulnerability and smallness.
The light of Christmas is Jesus Christ, God from God, living unrelenting love for every human, by becoming a human destined to die, so that his divine love would swallow death forever!
He was raised, vindicated and Resurrected, by the Spirit of love. He now gives us that same Spirit, his Spirit, God from God come again to dwell in and among his people now!
The light of Christmas is nothing less than true fellowship with God. This is something we can know and live and receive in and through and because of Jesus Christ and no one else!
This Light and Love that has come to us in, through, and by Christ, transfigures us finally into the very image of Christ, and imparts to us immortality and eternity.
It is the only gift we truly need.
And the good news is that it is ours!
Christ has come.
Christ is here.
Christ will come again!
Amen.